The Gifford Family

Richard L. Hardesty
P. O. Box 130158
Coram, MT 59913
(406) 387-5513
---
Question?? Comments??

Just want to gab??
---
Ultimate Family Tree, ver 2.8
HARDESTY Project Version 60
September 6, 1998

Table of Contents

Fuller, Gifford, Wing

Can't find what you need on the Web??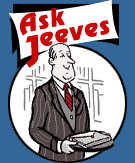 Ask Jeeves™ is a trademark of Ask Jeeves, Inc., Copyright ©1997 Ask Jeeves, Inc.

Background courtesty of NetCreations.
This Hardesty genealogy base created by Ultimate Family Tree, v. 2. 0. This page modified by Richard L. Hardesty. The contents of this and all related pages in this Hardesty genealogy data base are copyright ©1998 by Richard L. Hardesty. All rights reserved. The reserved rights include moral rights.
Permission is hereby granted to use or quote portions for non-commercial purposes ONLY provided such usage is accompanied by this notice: "Copyright ©1998 by Richard L. Hardesty. All rights reserved. Used by permission." Such permission is not to be construed as relinquishing any of the reserved rights, but is to be regarded only as a permission granted before the fact. All rights remain the property of the copyright holder.
Permission for any commercial use of this material must be obtained in writing from the copyright holder prior to such use.